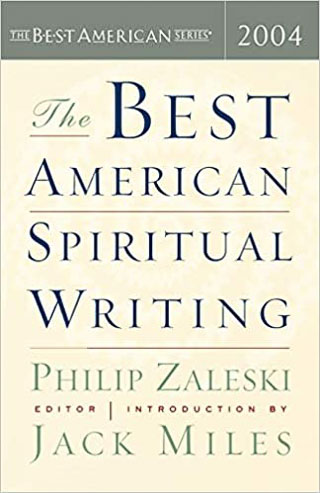 The Best American Spiritual Writing
"For the War Dead" by Sarah Ruden
Rapidly, darkly, all around,
The groves and fields are falling down.
We see it from the yard today:
The land, that's endless, ebbs away.
We did not dream this could be done.
Relentlessly we loved our son.
Take him along—we look to You.
What can be finished that You do?
It lies on stone—this woods, this hill.
It is as lasting as Your will.
But neither can this be undone:
The sear, our passion for our son.