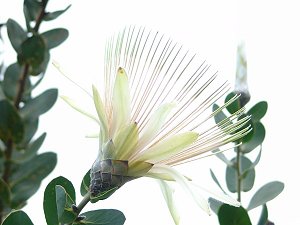 (for Wendell Clausen)
You, by the window here with me,
Who never spoke to me before,
But called me in
When I went by your office door,
You are a stranger—
Why insist I see
What stands below your window there,
The white tree?
The spring went by like a dull rain
Of "It is gone," "You cannot have it,"
"We will have to see,"
And then you showed me this,
The glittering tree,
Which stands out in an open place,
For anyone at all to see,
And now I am that anyone,
Since when he looks, he looks for love of me,
And I for love of him,
At the flowering tree.
It is so hard to say, so plain to see.
But you have made it speak, it speaks through me:
The vivid tree.