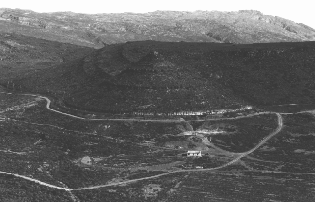 "I am still here, while the day goes up and down.
Spare as the moon up there, I walk to town.
The barns are gone, the woods, the yellow deer,
The roaring church is gone, but I am here.
"Today the sun was walking in the rain,
As if the rain were words; I am the same;
I went along through plowing and despair,
And now I go through weeds and deadened air.
"I am still here, while the day goes up and down.
Spare as the moon up there, I walk to town.
My son is gone, the flooding of the year
With wheat and hope is gone, but I am here."