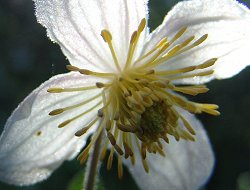 "We bring the Child a cup of gall,
Which He will drink to save us all.
"We bring the Baby you have borne
An iron nail, a branch of thorn."
The girl drew back and clutched her son.
She understood what she had done.
"We did not mean to startle you.
Sincerely: we were sure you knew.
"But let us see our Savior now,
And kneel before Him anyhow.
"Put back the Baby where He lay."
But Mary turned her face away.