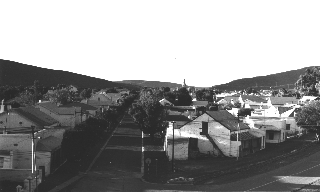 This body is for you.
I have spent all the land,
The houses of the time to come,
The painted deck above the dusty sand.
I have gambled away the green rivers,
The yellow hills you see from here in town
(Down the street, between the warehouses).
My load of farms has tipped and fallen down.
The stone walls, the stone fountains are gone now,
Traded for trinkets on a tedious day.
Turn your face to me again,
Away from the olive trees I gave away.
These I have turned loose, these winsome possessions,
Thinking myself more fine
Than any lake dock full of shouting children,
Than anything at all that could be mine.
This I smashed on a dare, that I discarded—
But took great care to save the residue
Of all the possible world:
This body is for you.